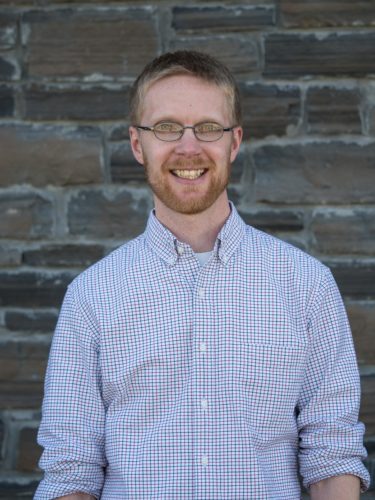 TESTIMONY
God used life circumstances to reveal my need for Him and plant seeds of the gospel in my heart at a young age. When I was ten years old, my sister went to live with our dad, while my mom and I moved from Oregon to live with her sister in Minnesota. For the next three years, I lacked meaningful friendships and battled with discouragement. When I was 13 years old my mom remarried and I resettled with my dad in Western Washington. For the first time in my life, I didn't attend church and, more than ever, I was gripped by worldliness. I chased the pleasures of this world, tried to please people with academics and athletics, and I sought acceptance through the party-life or "running with the in-crowd." There was, however, no rest for my soul. It was at that time that God rescued me from my sin and drew me to Himself. He crushed my worldly ambitions, and convicted me of my sinful offenses against Him; He graciously granted me eternal life in Christ and my life changed.
During the next four years at college, my spiritual life was strengthened through the shepherding of a faithful local church and the many men who invested in me. For three years, I was immersed in church and campus ministry and God gave me a desire for full-time ministry. After college, I married my beautiful wife Jessica and I attended seminary.
Our two lovely daughters, Elisabeth and Margaret, bring much joy to our home. And our son, Josiah, is a tremendous blessing. As a family, we enjoy hiking, playing games, reading, and serving together. My most recent hobby is disc golf – let me know if you want to play a round!