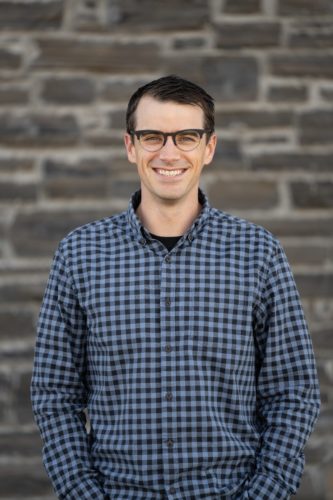 TESTIMONY
I often say that I was blessed not only to grow up in a Christian home, but in a healthy local church as well. That's not often the case and I am grateful for that legacy and privilege. I grew up in the US, in a ministry family, where my Dad served as a lead pastor for 20+ years. God was kind to allow me to grow up in a church that preached the Gospel faithfully and modeled what a healthy church looks like.
But being raised in a Christian (ministry) home can come with its own set of challenges as well. As I grew up, I gained an increasing familiarity with Jesus and the Bible and how I ought to live, but lacked any growing relationship or genuine heart transformation. As a young child, I "prayed the prayer" for salvation and was baptized, but looking back, it was learned behavior and simply doing what I thought was expected of me. As I grew, my life choices, desires, and behaviors would attest to the absence of saving faith.
It was not until my early teen years, through my straying and worldliness, that God would graciously help me to see my sinfulness and need for a Saviour. The summer after 9th grade God opened my eyes to see Jesus as Lord. In that moment, I turned from my sin and to Jesus, believing that He was worthy to be followed with all that I have. I sensed an immediate change. My heart's desires were transformed, my mind was renewed, and I sensed the life of the Holy Spirit in me like never before. Many years later I decided to get baptized again (now as a believer), to celebrate the true life and salvation that I had now experienced in Christ.
I went to Liberty University in 2006, where I studied music and Bible, and most importantly, met my wife Danyelle. God has blessed us with 4 amazing kids: Annie, Norah, Theodore, and Samuel. I've spent the last 12 years serving in the local church both vocationally and in volunteer roles. I also spent 10 years in the non-profit world, serving in a ministry that equips pastors and churches to be more committed to prayer and the word.
In 2022, our family of six left the States to follow our Good Shepherd all the way up to Calgary, Alberta! We are so excited to be a part of what God is doing in and through Redemption Church. What a journey it will be to see how He builds His Kingdom through us all!