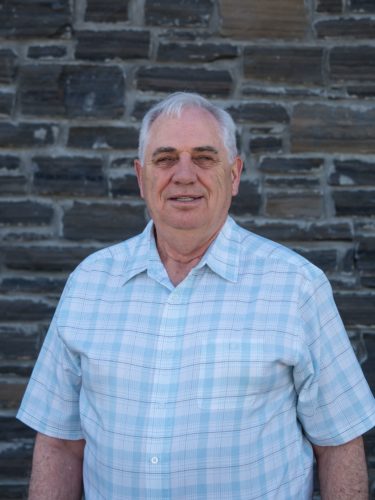 TESTIMONY
I was raised in a conservative Mennonite home in Saskatchewan. I was part of a large family, so I spent as much time as I could in the outdoors. I explored the ravines and bushes along the South Saskatchewan river, picking berries and watching wildlife and often marveled at the beauty of creation.
I was sure there must be a God and wondered what he was really like.
When I was in grade 5, a missionary couple on furlough representing the Gideons came to our little country school and spent time teaching us the scripture; encouraging us to memorize verses. When I was 13, I was reading the new testament they had given me. While reading John chapter 3, I was convicted of my sin and I knelt by my bed and accepted Christ as my Savior. There were some changes in my life, but I had very little guidance until the age of 16 when I began attending a church youth group at the invitation of friends at school. We had a dynamic pastor who spent a lot of time with us. I learned a lot about the Bible and began to grow in my walk with Christ. We had a great youth group and we saw God change many lives and answer our prayers. We were challenged to read God's word and put it into practice. I had many opportunities to serve in the youth group and the church and am thankful for the wonderful mentors God provided to strengthen my faith.
I met my wife, Winnifred, as she was part of the same church youth group. She has been an amazing partner and friend for the past 42 years. God has blessed us with a son and two daughters and nine wonderful grandchildren.  We treasure our time with each one, and are thankful for the opportunities we have to share our experiences with them.
God brought us to Harvest in January of 2012. We had experienced a very difficult year in 2011 as our son faced a life threatening illness. When he was finally out of danger, we knew we needed a church that would stand with us through our trials and where we could serve effectively. How fitting that the first Sunday we went to Harvest was Pastor Trevor's first Sunday preaching during the trying time the family experienced with Hope's illness! We have an amazing God who leads and guides us.
God has been faithful to us through many trials; most recently, our oldest daughter's battle with breast cancer for the last 9 months. We are so thankful to God for our brothers and sisters at Harvest who have been faithful in encouraging us and praying for her. We love the preaching, the worship and the wonderful fellowship we experience and are thankful for the opportunity to serve and to share Christ's love with each one we come in contact with.
"Not that I have already obtained this or am already perfect, but I press on to make it my own, because Christ Jesus has made me his own. Brothers, I do not consider that I have made it my own. But one thing I do: forgetting what lies behind and straining forward to what lies ahead, I press on toward the goal for the prize of the upward call of God in Christ Jesus." (Philippians 3:12-14)